Waimanalo Bay Beach Park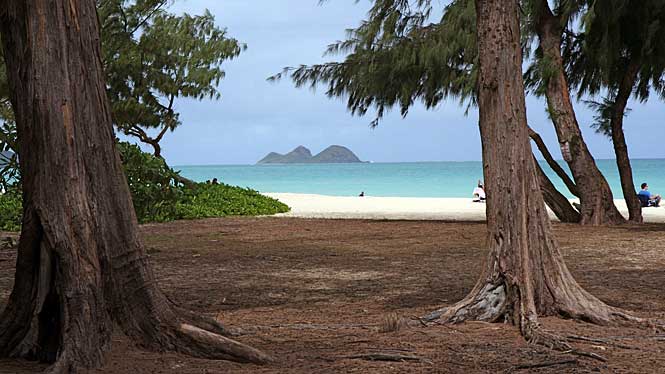 Waimanalo Bay is Oahu's longest beach stretching for more than 5 miles
This classic Hawaiian beach on Oahu's eastern shore is a great place for a long beach walk along Waimanalo Bay followed by a swim in the mostly protected, turquoise waters. Waimanalo Bay is Oahu's longest beach stretching for more than 5 miles along the windward shore from Wailea Point to Makapuu, and with great views of the majestic Koolau mountains. Waimanalo Bay Beach Park is just one of three prominent beaches on the expansive Waimanalo Bay. The other two are Bellows Field Beach Park and Waimanalo Beach Park.
Great For
Sunbathing, beach walks, swimming when the waves are not too big.
Need to Know
Be cautious when swimming offshore because the ocean gets deeper quite quickly and strong currents sometimes run along the shoreline. Like nearby Waimanalo Beach Park, this beach can get a bit crowded on weekends but there is plenty of room on weekdays. Watch all valuables closely and don't leave valuable items in your car.
Lifeguard
No
Facilities
Full facilities
Access
© 1997-2011 Aloha from Hawaii