One-Stop Shopping Adventure
Hilo Hattie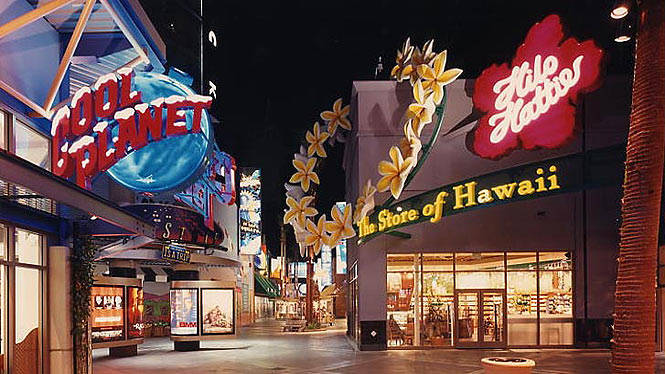 The Islands' Largest Shopping Attraction
Offering hundreds of exclusive prints and styles, Hilo Hattie is Hawaii's largest Hawaiian retailer and manufacturer of Hawaiian, resort and casual fashions. More than two million people shop at Hilo Hattie every year, making the 41-year-old store Hawaii's largest shopping attraction.
To link-up with Hilo Hattie's online merchandise catalog, scroll to the bottom of this article and click on the banner.
Each Hilo Hattie store provides a one-stop shopping adventure for Hawaiiana enthusiasts. In addition to the company's wide range of aloha shirts, muumuu, beachwear, resort apparel and accessories, Hilo Hattie also has Hawaiian candies, music CDs, books, and gift items.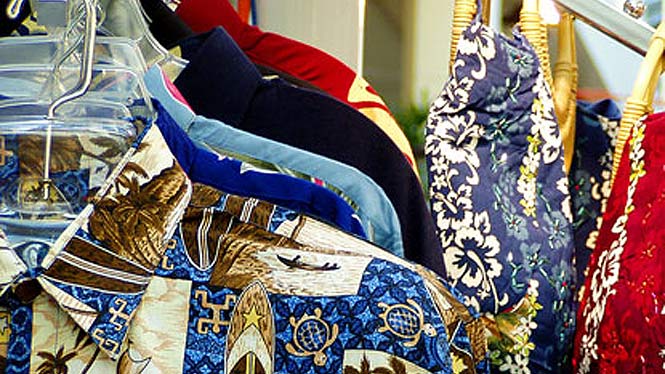 Hilo Hattie first opened its doors in 1963 with a shop located between Lihue and Kapaa on the island of Kauai. The store is named for Clarissa Haili, the popular entertainer who used the stage name Hilo Hattie throughout the 1950s and '60s. Haili endeared herself to millions of adoring fans with her comic hula style and such tunes as Princess Pupule Has Plenty Papayasand When Hilo Hattie Does the Hula Bop.Haili passed away in 1979.
Store Locations
Over the years, Hilo Hattie has grown and expanded its reach to appreciative consumers. Today, there are Hilo Hattie retail locations on Oahu, Maui, Kauai and the Big Island. The company has even brought its special brand of aloha to the U.S. mainland, with stores in Orange, California; Las Vegas, Nevada; and Orlando, Florida. Click on the banner at the end of this article to check out the merchandise and maybe do a little shopping at Hilo Hattie's online store.
The company's flagship store is in Honolulu (700 North Nimitz Highway). Opened in 1983, the facility includes a $7-million, 80,000-square-foot showroom, manufacturing center and warehouse. Free trolley service from Waikiki to the store is available daily, with pickups every 20 minutes. The trolley ride includes optional connections or drop-offs to other retail destinations such as Dole Cannery, Aloha Tower Marketplace and Ala Moana Center.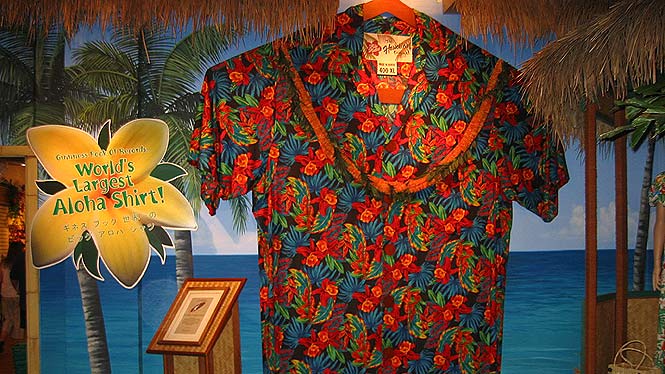 The Nimitz store is also the home to the world's largest aloha shirt, measuring 168 inches (14 feet) around the chest, 161 inches at the waist and more than 60 inches around the neck! . Koa wood beverage coasters were used as the buttons. It took 26 yards of fabric to create the shirt (size 400XL), which was recognized as the world's largest by the Guinness Book of Records in 1999. According to the company, 13 sumo wrestlers can be fitted for the amount of fabric required to make the shirt.
© 1997-2011 Aloha from Hawaii