Lahaina Nightlife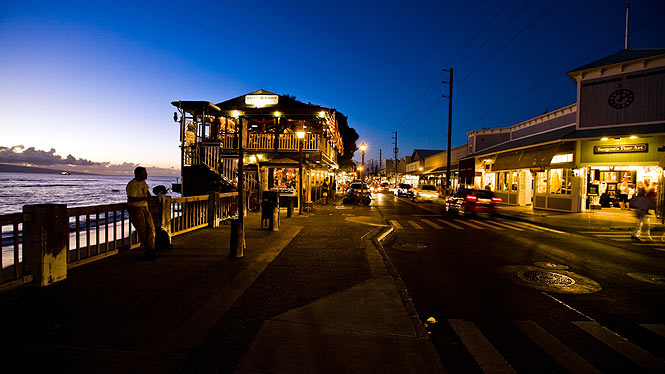 If you're looking for nightlife, this is the best place to find it on Maui.
Admittedly, Maui isn't known for its nightlife. The seaside town of Lahaina, however, may be the island's notable exception. From rowdy sailors during the whaling era to modern-day stage productions, Lahaina has always been a bustling center of activity.
Front Street
In Lahaina, the fun heats up when the sun goes down. Front Street, the town's main thoroughfare, is a great place to catch the sunset, grab a bite to eat, enjoy an ice-cold brew or simply "kick back" and watch the colorful parade of people passing by.
Art Night
Front Street is also a window shopper's paradise, with more than a hundred shops and galleries to explore. What's more, every Friday is "Art Night" in Lahaina, where visitors can take in special gallery shows, artist demonstrations, refreshments and entertainment. Lahaina has been dubbed "The Art Capital of the Pacific" because it has more art galleries per capita than any other town in America. A free map of participating galleries is available at the Lahaina Visitor Center. Best of all, everything's free!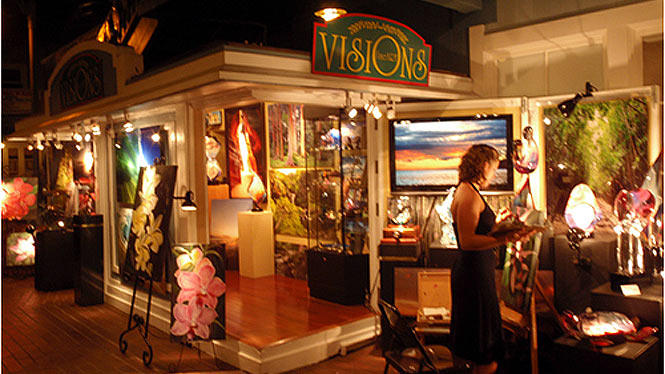 Ulalena
One of the hottest shows in all of Maui is Ulalena, a 75-minute musical extravaganza performed five nights a week at the 684-seat Maui Theatre. Since its debut in the summer of 1999, Ulalena has garnered numerous awards, including "Best Show of the Year" at the statewide Hawaii Music Awards. National Geographic Traveler describes the show as "a Cirque du Soleil-like" presentation of Hawaiian mythology and magic that weaves lighting, dance, costume and music into an entertaining theatrical experience."
Special Events
Be sure to check out Lahaina's special events calendar to preview the latest happenings. Some of the town's more lively annual events include the Chinese New Year Celebration (January or February), Old-Fashioned Fourth of July fireworks show, A Taste of Lahaina (September), Aloha Festivals Hoolaulea (October) and Holiday Lighting of the Banyan Tree (December).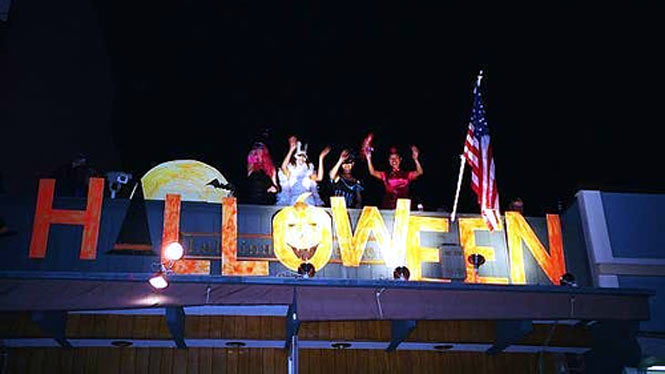 And of course, Lahaina doesn't get any wilder than on October 31st, when more than 30,000 revelers descend on Front Street to take part in "Halloween in Lahaina." This Mardi Gras-style event features a children's costume parade, food booths, games, crafts, live music and dancing. It's the biggest (and wildest) party on Maui.
Related posts:
© 1997-2011 Aloha from Hawaii