Bringing History to Life
Hawaii Museums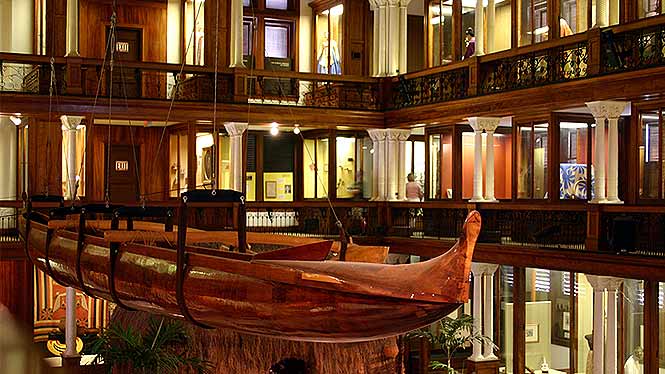 Visitors to the Aloha State are taking time to discover Hawaii's rich history and cultural heritage.
There are a wide selection of museums in Hawaii that would make a worthwhile addition to any Island itinerary. From ancient Hawaiian artifacts and plantation era memorabilia to American military displays, there is no shortage of intriguing historical exhibits to be found on the islands. Below are just a few of the dozens of available museums in Hawaii.
---
Oahu Museums
---
Maui Museums
---
Big Island Museums
---
Kauai Museums
History lovers on Kauai should not miss the Kauai Museum in Lihue. A little bit of everything is on display here, from ancient artifacts to nostalgic treasures detailing the island's plantation days. If you're not a history buff, this museum has some nice artifacts but is not as polished as what you'll find on other islands.
© 1997-2011 Aloha from Hawaii