Seasonal Activity
Hawaii Whale Watching Tours
Hawaii's whale watching season takes place from late November to mid-April.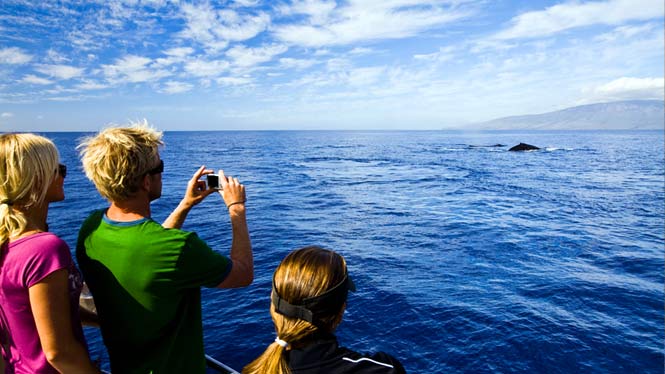 There are numerous whale watching excursions throughout the state.
Many of these Hawaii whale watching tours guarantee sightings and provide expert narration to heighten the experience. Most of these operators also have microphones that they drop in the water, letting you hear the whales in the area.
Whale factoid: Although both sexes produce a wide variety of sounds, only the male actually "sings."
Tracking and staying with a whale is an acquired skill, so look for an operator with experience. Federal law requires all ocean vessels to maintain a distance of at least 100 yards from the whales, and less experienced operators often get too close or stay too far. Learn more about whale watching in Hawaii
---
Tip
You'll want to bring your camera and lots of film. A word of advice, though: Always have your camera ready. You never know when or where a humpback might show up. More whale watching tips
© 1997-2011 Aloha from Hawaii